High-quality compressed air is crucial to many industries and has a vital role in breathing air applications. Our breathing air purifiers are designed to eliminate hazardous substances in the air conforming to global standards.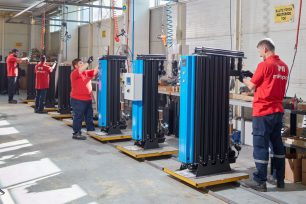 Our breathing air systems are designed to protect against a range of contaminants that may be present in a compressed air fed.
You can download our product catalogue and brochures on the left panel in order to see our wide variety of products.