Our gas turbine filtration solutions include unique products such as mini pleated, depth loading, and pulse filters offering high efficiencies and lower pressure drops with higher surface areas.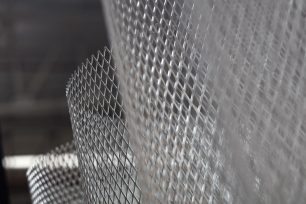 Energy consumption, one of the basic cost items, constitutes approximately 80% of total filtration costs. Because of this high rate, using an air filter with high energy efficiency provides cost-saving and also reduces the amount of waste, since the replacement frequency is decreased. An invariable method is used in order to evaluate the energy efficiency of G4, M5, M6, F7, F8, and F9 class filters, and products in which this method is implemented are indicated with Eurovent 4/11 certificate located thereon. Our Eurovent certified products protect your health and the environment while allowing you to save money.
Our high technology pulse and static air intake filters preferred by well-known gas turbine manufacturers are ideal under harsh environmental conditions. We provide filtration solutions with negligible turbine fouling and maximized turbine heart rate and also offer solutions for coastal and offshore applications against the highest humidity conditions.
Designed to meet different requirements such as high efficiency, durability, long service life, and changeable environmental factors
High dust loading capacity of the cement powder blocks contaminants
The ideal solution for corrosion, solid particle aerosol and salt, allow continuity in operation due to the low differential pressures
You can download our brochures on the left panel in order to see our solutions based on gas turbines and the other application areas.