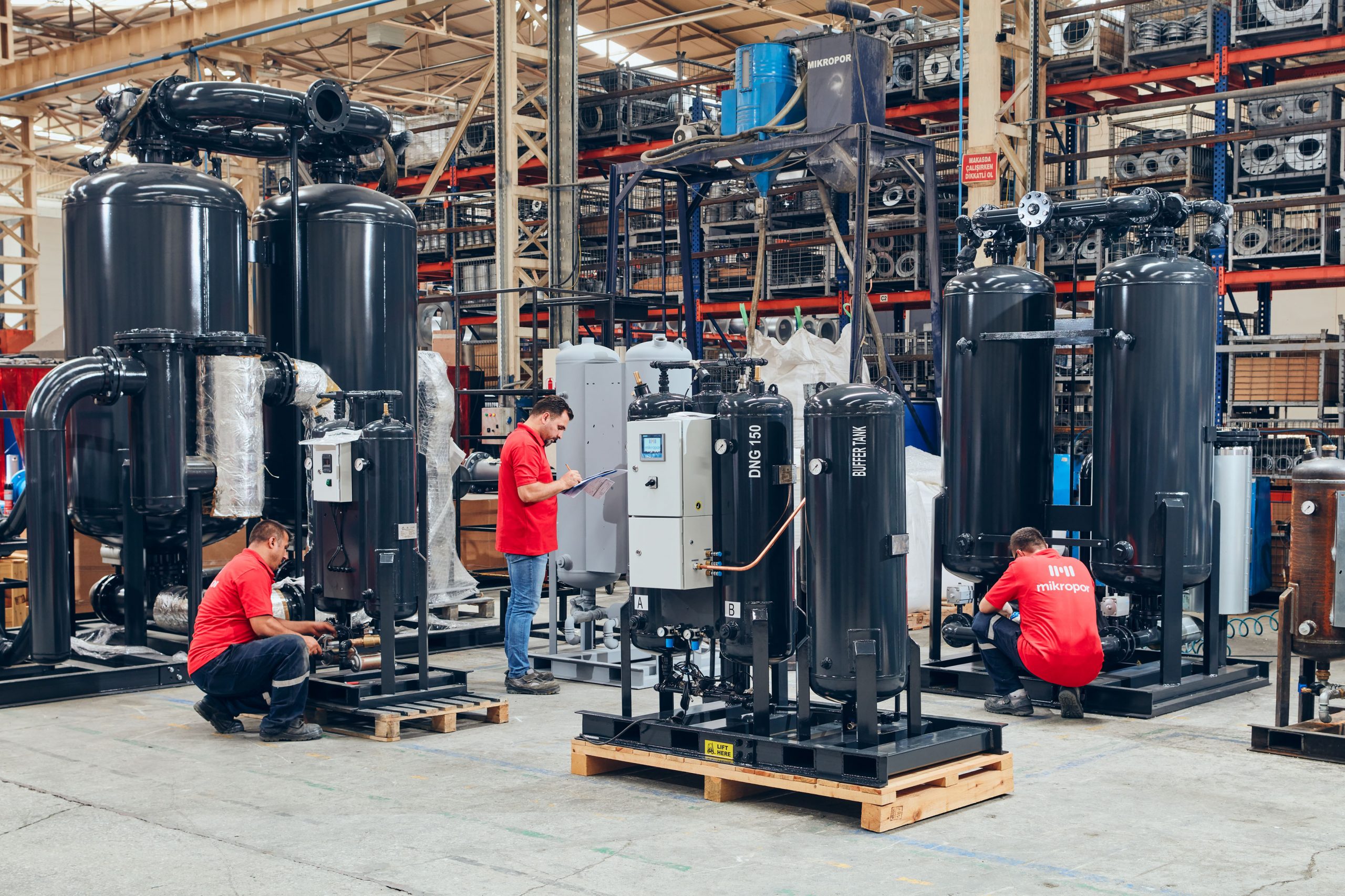 Our Nitrogen Generators, in conjunction with our Nitrogen Purifier Systems, significantly reduce power consumption and still achieve the highest possible levels of Nitrogen purity.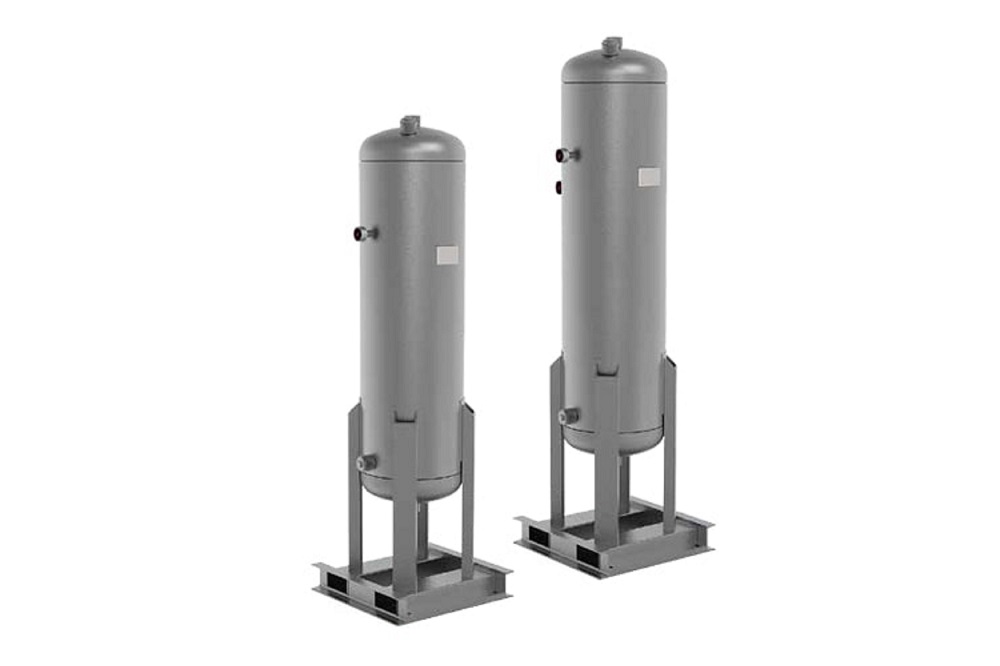 Many industries such as electronic, pharmaceutical, food and beverage require the removal of residual oil vapors and odors from the compressed air. Our solution for this applications is activated carbon towers.
High-quality compressed air is crucial to many industries and has a vital role in breathing air applications. Our breathing air purifiers are designed to eliminate hazardous substances in the air conforming to global standards.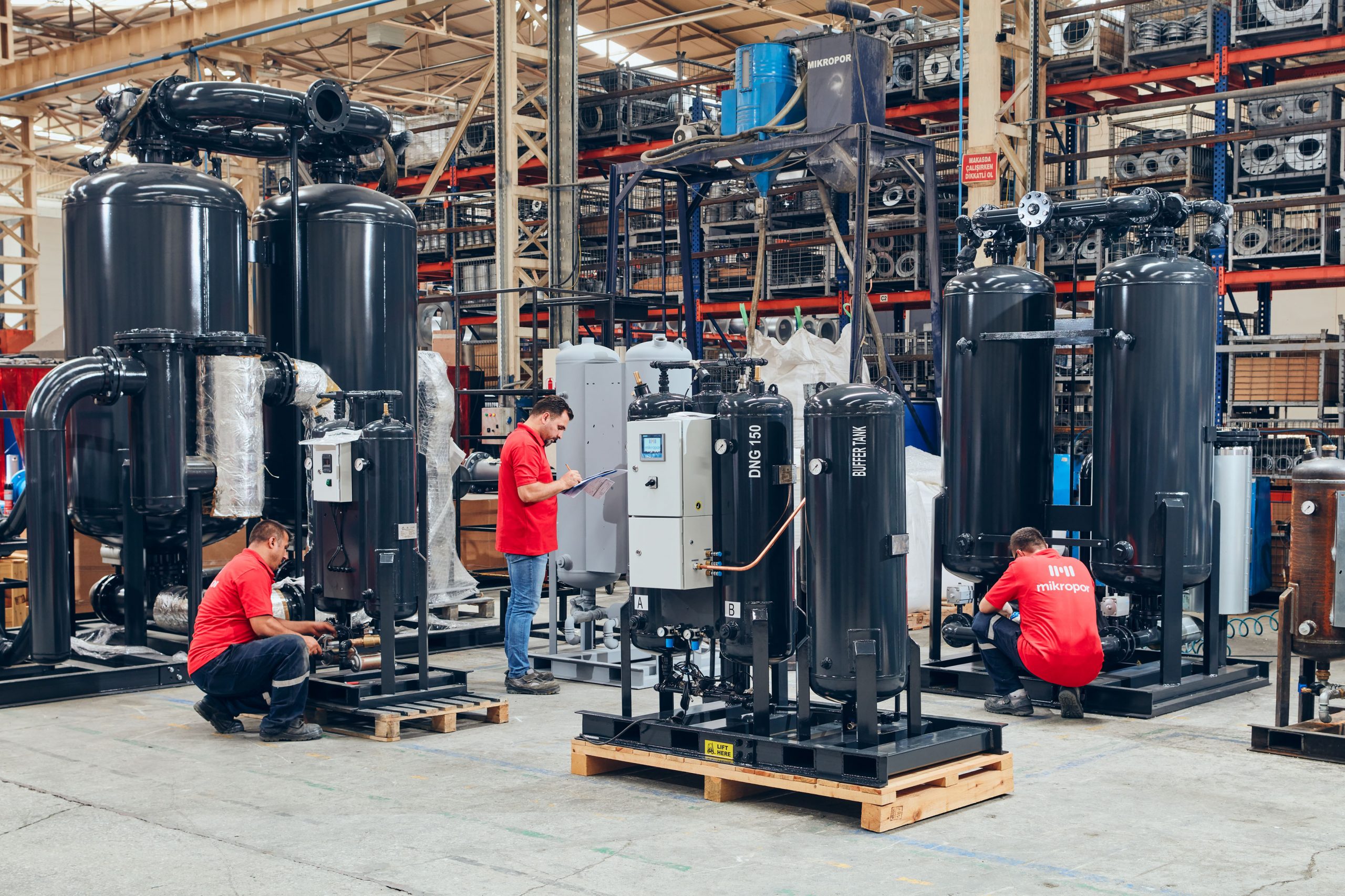 Our Oxygen Generators are two-bed PSA systems filled with ZMS adsorbers. Including filters, a pressure regulator, valves and assemblies; the oxygen generation process is mainly the separation of oxygen and nitrogen from the clean and dry air.